The 2/9 Network is forever dedicated to the memory of its founder and inspiration –  Red Hill.  Semper Fidelis Red!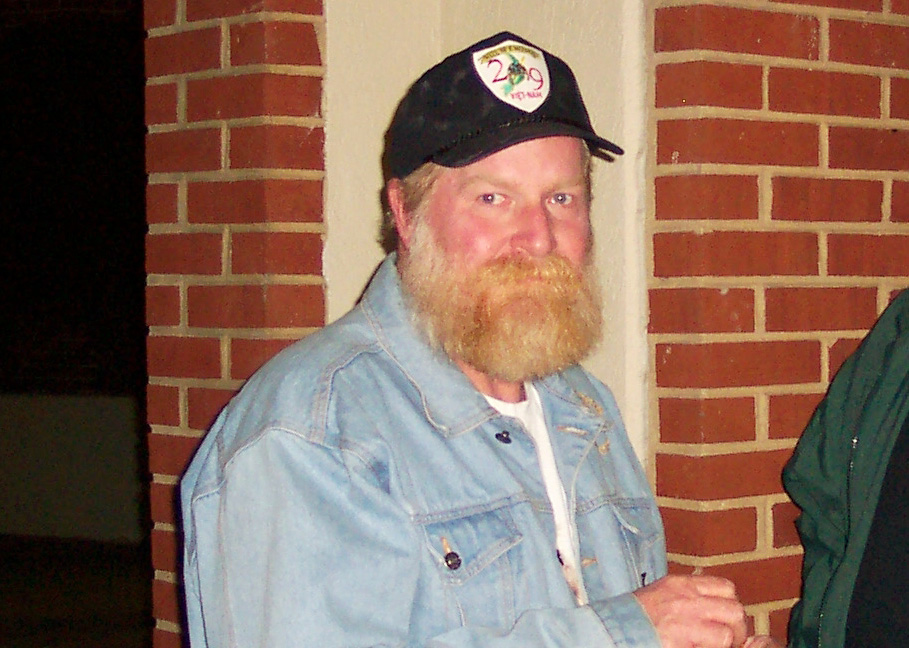 Hell in a Helmet
Welcome to the 2nd Battalion-9th Marine Network. A Network dedicated to helping you find the "Brothers" that you served with and help the "Brothers" you served with find you.
Here is just a short history of the 2/9 Network. It all started back in 1984 when I made my first trip to "The Wall." I was so moved by that experience, as I am sure all of us have been and for you making your first trip will be, that I have returned every year since.
And a major reason I came was not only to Honor my fallen Brothers, but to try and find some of the men that I shared the same mud with in Vietnam and to find my Platoon Commander.
I had a banner made of the "Hell in a Helmet" logo and stood flying it proudly, and like zombies, out of the crowd came the Brothers of 2/9. I started taking down names and addresses. These men were searching too.
I did find the men I was searching for and my Platoon Commander, Lt. Bob Hanover but he has unfortunately like so many of our brothers passed on.
Each year beginning with that trip in 1984 after a trip to "The Wall" and gathering more names I would mail a copy of "The Network Roster" to everyone. Maybe they would recognize a name. I started to include a cover letter about a possible reunion. By 1992, I had collected 84 names. Procrastination is an attribute amongst us. I needed a kick in the butt, and finally, Don Truesdale telephoned and said, "Red, just do it, Brother." If there are 3 of us or 30, shoot, we'll at least be in the same hotel. I mailed a reunion notice to 84 people in March of that year, and by November, the Network had grown to 250. Seventy people signed in the logbook for the first reunion. By the second reunion, there were 450 in the Network. The third reunion, 630 in the Network. And now, after 10 reunions we stand at over 1500. I never envisioned this. It can be laborious, but it's a labor of love.
I do want to point out that even though this site is comprised mostly of "Vietnam Era" 2/9ers that ALL former and current Marines that serve, or served, with 2/9 are invited to join. Your name and address etc; will be added to the "Network Roster" and "Mailing List" respectively for the time periods of "Pre-Vietnam Era", "Vietnam Era" and "Iraq/Afghanistan Era". Your name will automatically be added to the web site no matter what era you served.
Semper Fi
Richard "Red" Hill
UPDATE 11/16/21
Our 2021 Reunion has come and gone.  Great weather with great people.  On the 8th Mary Nieto was laid to rest at Arlington National Cemetery, joining her husband Ray.  On the 9th the Jam Session with the Galatin Canyon Band was a great success.  The USMC Wreath Laying Ceremony at the Iwo Jima Memorial the morning of the Birthday, the 10th, was back to its great tradition of excellence.  Our Birthday Dinner the evening of the 10th was outstanding and afterwards we visited our Vietnam buddies on The Wall and included a cermony honoring the memory of Keith Fay, who was instrumental in completing the effort to provide our 2/9 Memorial Plaque on display in Semper Fidelis Memorial Park at the National Museum of the Marine Corps grounds in Triangle, VA.  Here is a link to the photos:  https://photobucket.com/u/fasst1/a/2b08508b-c783-44da-8bc6-c0189ba8ffca
Semper Fi,
Danny
Contact me at twoninencoic@aol.com
Tập 2 MAR- Thế Giới Huyền Diệu
Tập tiếp theo của bộ film hoạt hình MAR
Tập 1: https://youtu.be/q3jSkRrDDk8
Câu chuyện xoay quanh Ginta, một học sinh yếu kém thích chơi điện tử sống trên Trái Đất với người mẹ của mình, một nhà văn nghiện rượu và thuốc lá nặng. Cậu thường mơ thấy bản thân được đến 1 thế giới khác và rồi 1 ngày, giấc mơ đó đã thành hiện thực, nơi cậu có thể trở thành một người hoàn toàn khác. Đó chính là MARHeaven.